SYNOPSIS


I want to see "my film" in this film, says Abd to Max. Abd is a 24 years old Syrian, who took part in the early days of the 2011 revolution and now lives in Padova, Italy. Together with his friend Max he is working on a film called Unwritten Letters. As they are exploring how to turn Abd´s reality in Italy into a film, Abd is revisiting his past and diving into possible futures. Unwritten Letters documents the story of a young Syrian man arriving to Europe and his process to make sense of who he is through film and friendship.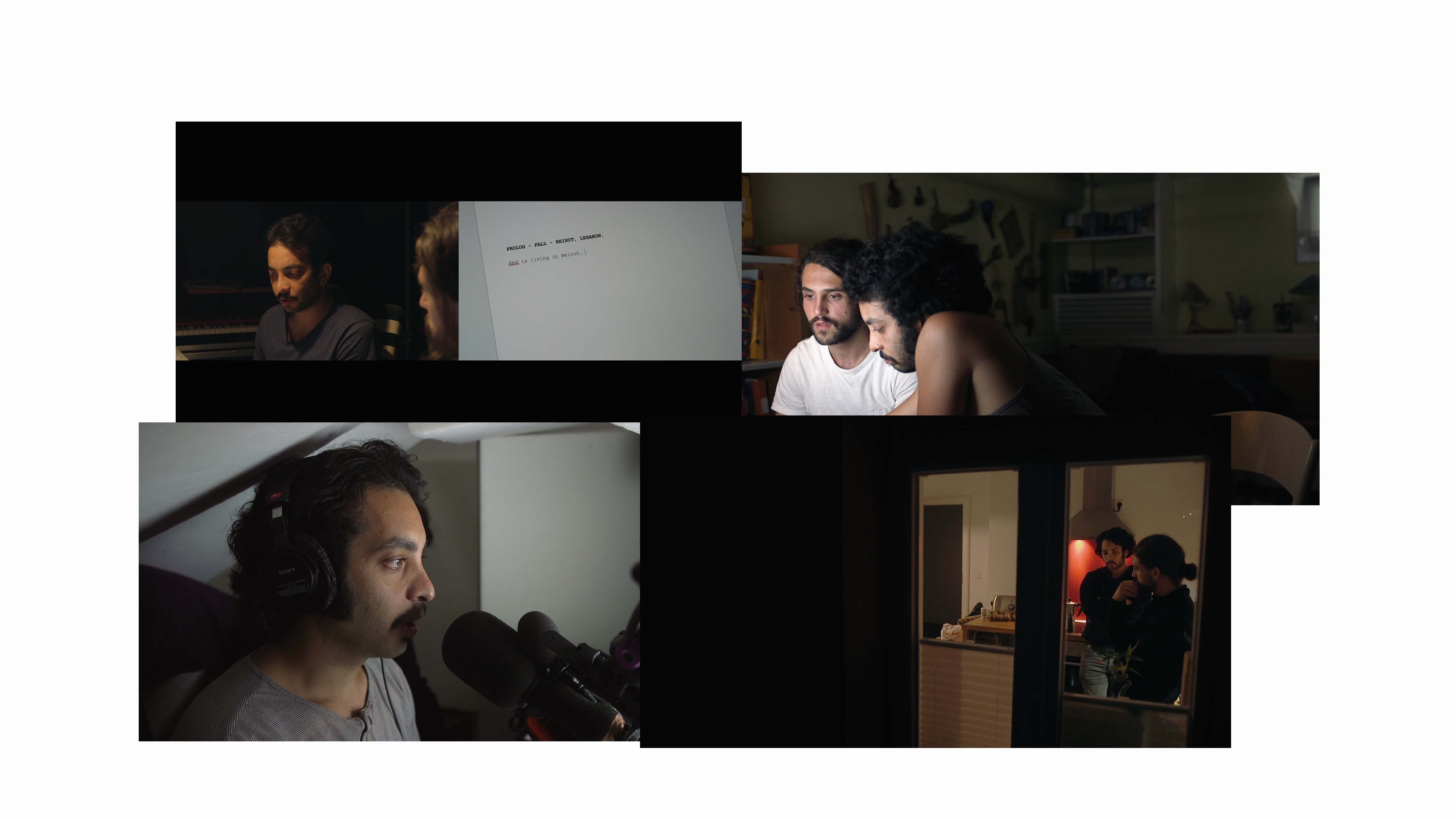 INFO & TEAM
Germany 2020
59 mins
DCP, 5.1 Surround
Languages Arabic/ English/ Italian
Subtitles English
Filming Locations Lebanon/ Italy/ Germany
Directed by:
Max Bloching and Abd Alrahman Dukmak
Cinematography and Sound:
Max Bloching
Letters written by:
Abd Alrahman Dukmak
Editing:
Max Bloching and Abd Alrahman Dukmak
Produced by:
Max Bloching
Music by:
Tom Woerndl
Editing consultant:
Phil Jandaly
Sounddesign:
Philip Hutter
Sound Editing:
Sebastian Vötterl
Sound Mix:
Niklas Kammertöns
Color Grading:
José Maria Abreu Santos
Distribution:
The Royal Anthropological Institute
Screenings & Awards
RAI Creative Mentorship Program 2019; Visions du Réel, International Film Festival Nyon 2020 | Media Librar; RAI International Festival of Ethnographic Film 2021; Ethnografilm Paris 2021; London Visual Anthropology Day 2021 | organised by the Granada Center and The School of Oriental and African Studies (SOAS); Moscow International Festival of Visual Anthropology 2021 ;Vrije Universiteit Amsterdam Ethnographic Filmday 2021; Archive of Migrant Memories, Rome 2021; Mimesis Documentary Festival, Boulder, Colorado, USA 2021; Society for Visual Anthropology Film and Media Festival 2021, Baltimore USA; Kakuma Refugee Camp, Kenya; Bard College New York; Bard College Palestine & Berlin; Ethnographische Filmtage Bremen


*Winner of the Wiley Blackwell Student Film Prize*
"Deep and multi-layered, intimate and interactive, the weft and warp of a beautiful collaborative weave. Unlike other films on a refugee, this is a film with a refugee - but even here the term refugee is inadequate for the multifaceted and talented personality of Abd. The outcome is paradigm-shifting as it pushes ethnography forwards to a searching and a catharsis of sorts without objectifying the filmed participants. A very contemporary and pathbreaking film for a 'fifth cinema' as it steadfastly moves beyond Jean Rouch's participatory style and anthropologie partagée - where the director remains the main orchestrator of the footage - to a film with equal directorial and editorial accreditation and a genuinely shared anthropology through cinema."
Prof. Raminder Kaur, School of Global Studies, University of Sussex, Jury of RAI Film Festival 2021


Symposium on Unwritten Letters published in HAU Journal of Ethnographic Theory University of Chicago Press
︎
read here
TEASER
STILLS
DIRECTOR´S STATEMENTS
Abd Alrahman Dukmak:
"Making this film was and is still for me, one of the reasons that make me try to fight and resist. I discovered with this experience how the process of getting results works for filmmaking and also for my life - to be patient and to take care of myself, to talk with myself. The process of making the film made me feel, that my existence still has a reason, after all that happened and is still happening.

I ask myself, how can you keep engaging with your own story for two years of your life? How can you be honest to yourself but also show compassion and forgiveness to your own soul? How can you smile and be hopeful even when daily life doesn't allow you to be optimistic? Is it something that can be learned? Maybe I am still far from an answer, but I am finding better questions. After watching the footage and now the rough cut so many times, I started to find a way to go through this life and live it in a satisfactory or honest manner - at least with myself.

When we started to work on this project, I was asking myself: How can language still explain what is happening? What does it mean when everyday you hear in the news, how people of your country are dying in hundreds? Language becomes repetitive and meaningless. I felt guilty because I couldn´t feel sad anymore like before. I was asking myself whether I am still a normal human; whether I am still alive?! I needed to make move to know the answer.

After the film and through the collaboration with Max I must say that language can explain and change but also, I have to say, that this only came about as we constructed our own language – our own 'shared dictionary' – through making this film and this experience. And I am sure there is many people out there, that can relate to this 'shared dictionary'.

My hope is that this film could serve as an invitation letter for other young guys to collaborate and find their language together."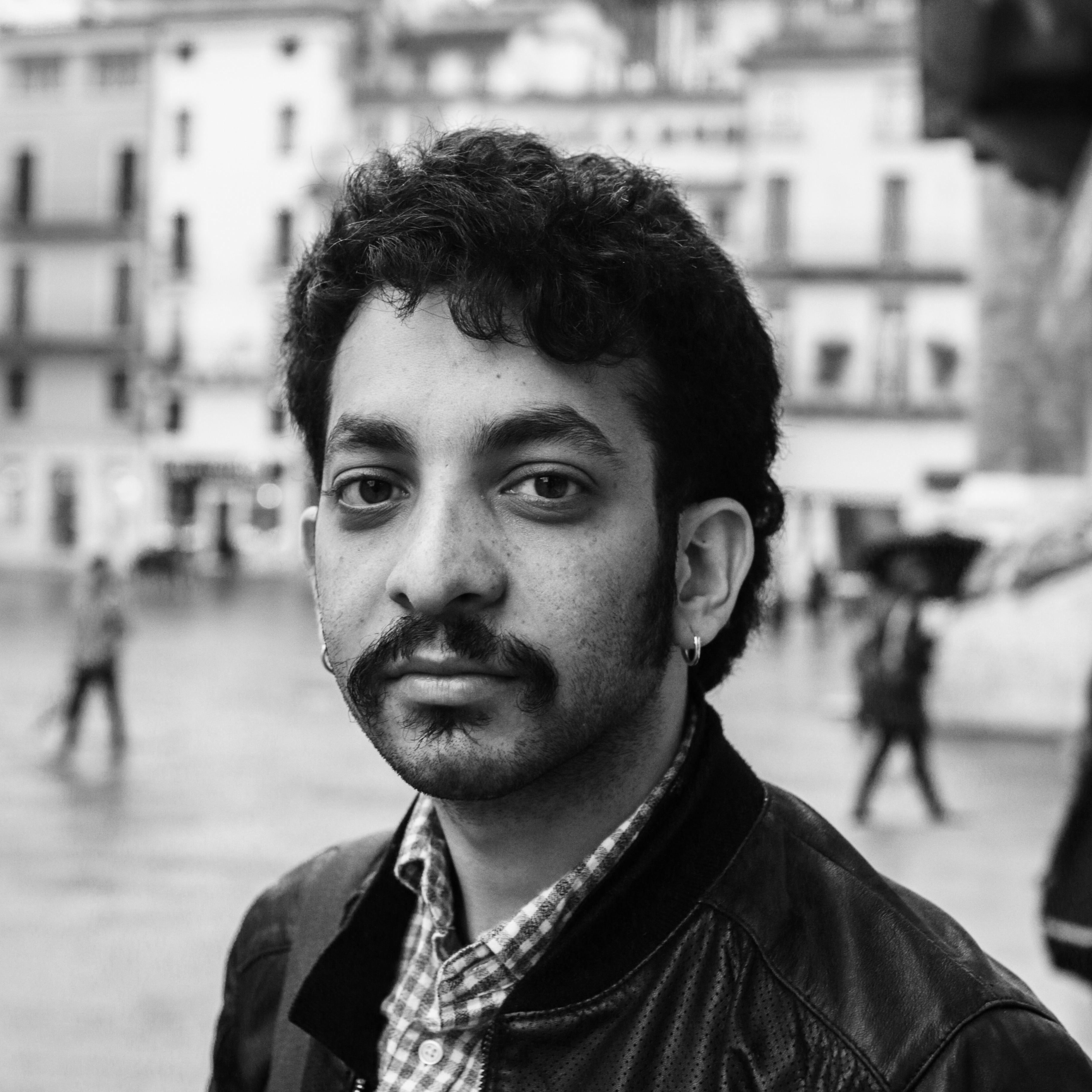 Max Bloching:
"Abd and I met by coincidence at a bar in Beirut when I was travelling through the Middle East in Summer 2017. We quickly bonded and started playing with the idea of collaboration. Shortly after he managed to move to Italy, Abd shared with me letters he had written to Zean, a friend with whom he had shared euphoric moments protesting at Qotsia Square during the breakout of the revolution and who later died on his attempt to reach Europe. In these letters Abd tells Zean different fantastical scenarios about his and his country's destiny. I was very touched by these letters and we eventually decided 'send them off' through a film.

Over the course of two years we documented Abd´s daily navigation through his new environment as well as the process of revisiting his reality via the rushes in the editing room. Working out together what our film was about, its content and form, was simultaneously an exercise in working through the experience of our 'protagonist Abd' whose story was unfolding in real time. Over time the process of shooting and writing Unwritten Letters turned into a collaborative research of somewhat ritualistic character; a research not only into Abd's experience of migration, but into the practice of shared authorship and collaboration itself. Co-directing with the protagonist was both a challenge and fortune as it forced us to question and negotiate our perceptions and our cinematic construction of 'the real'.

Resulting from this process, our film is an attempt to translate the subtlety and complexity of Abd's experience of migration beyond truth claiming overly story driven representations of refugeeness. I really believe in narratives that result from collaboration and friendship and that allow to listen to the in-betweens. And just like it was for me, I hope Unwritten Letters will inspire to explore how 'the real' we live with has been written."

BIOGRAPHIES

Abd Alrahman Dukmak (b. 1993) was raised in Damascus and moved to Beirut to study TV and film. While being in college, Abd has been working as a script writer and director for several short films. His most recent short "Shimmer" was screened at Beirut International Film Festival and Dubai International Film Festival. Abd is currently studying Multimedia Arts at IUAV University of Venice.

Max Bloching (b. 1994 Germany) is a filmmaker currently based in London. Having a background in music and sound recording, Max holds a BA in Social Anthropology from The School of Oriental and African Studies (SOAS) in London and is currently studying at the MA Artist Film and Moving Image at Goldsmiths.




CONTACT:

Production

Max Bloching
maximilian.bloching@gmail.com
www.maxbloching.com

Distribution

The Royal Anthropological Institute
+44 (0)20 7387 0455
https://raifilm.org.uk


ONLINE SCREENER

---
© max bloching 2022 all rights reserved